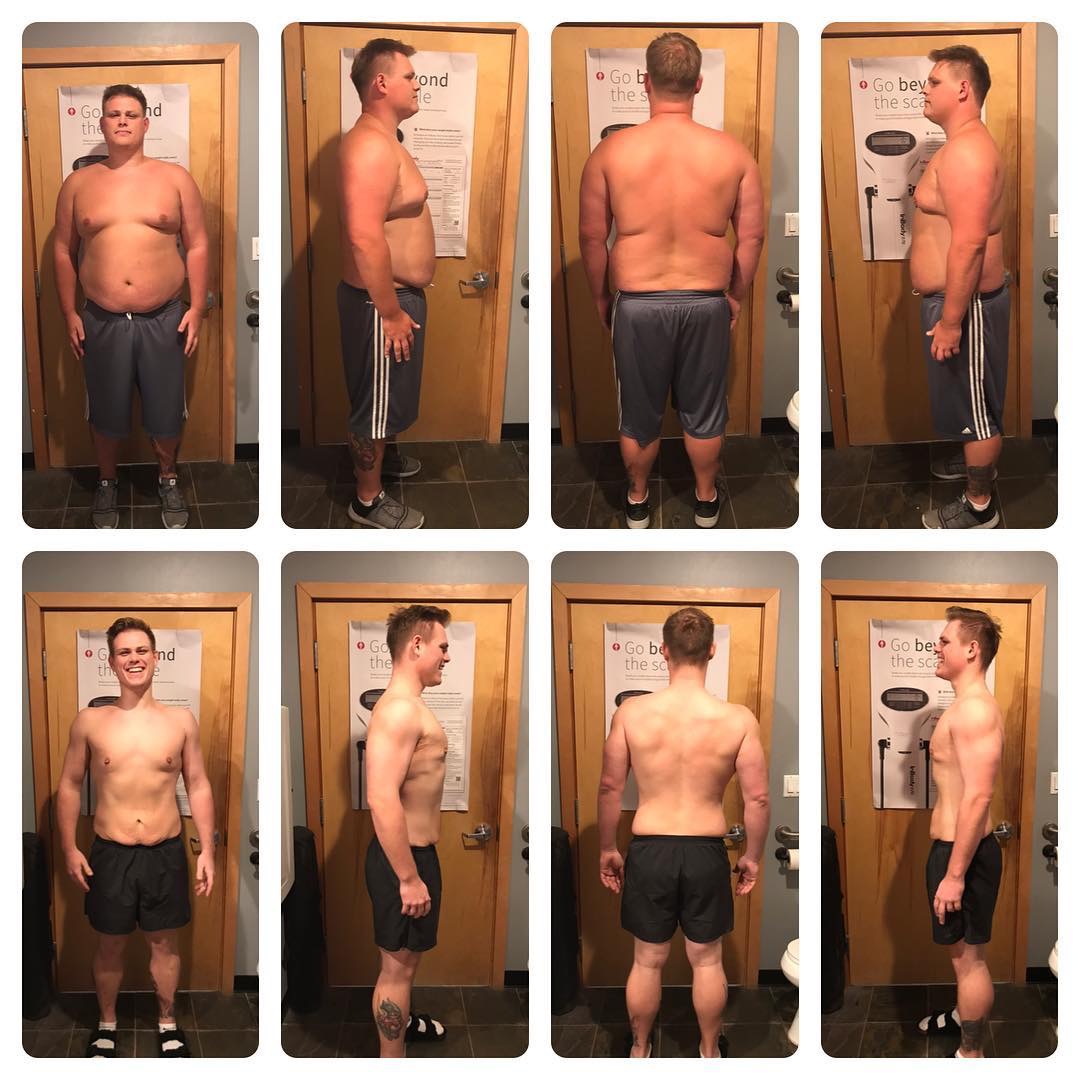 "I'm down 108lbs, I've dropped 3x's off my shirt size, and dropped my BMI from 38.8 to 28.3!"
There isn't much that I can say about town athletics that hasn't already been said. But let me reiterate, this is a world class gym! The equipment is top notch, the coaches are phenomenal, and the programming is superlative! If you're looking for results look no further. I joined town athletics in August 2018 weighing a whopping 334lbs, today I'm down 108lbs, I've dropped 3x's off my shirt size, and dropped my BMI from 38.8 to 28.3! And it's only been SIX MONTHS! I'm stronger and healthier than I have ever been and there is nowhere to go but up. Come in, and keep coming, stay constant, and whatever you personal goals may be, you WILL reach them. This is a community that won't let you fail.
"I've lost 40lbs and gone from wearing XXL / 3xl to a medium."
I was looking for a gym because I wanted to lose weight and get in shape. I was worried I was in too poor of shape to do CrossFit, so I liked that I could try OnRamp at Town for two weeks without having to pay and see if CrossFit was for me. I loved the first two weeks so much I kept going, and I'm so glad I did! I've lost 40lbs and gone from wearing XXL / 3xl to a medium. But also my fitness level has improved significantly!
Town has coaches that help you grow but also members that have created such a supportive community that makes coming to work out fun rather than a chore! Town is a place where you can go to get healthy...and it's not just about lifting heavy weights but accomplishing those goals you set out for yourself and then creating new ones!
I joined CrossFit on a bit of a whim last year and it was one of the best decisions I could have made. I have seen so many benefits in so many aspects of my life since I started and am looking forward all that is too come. Town does a great job of meeting you where you are at while motivating you to keep pushing yourself!
"I've lost 25 lbs while regaining my body."
I'd just had a kid and I didn't feel like I was representing my best self to him. I wanted to join a gym, but I was a little worried about CrossFit because everyone said I'd get injured, so I just took it easy at the beginning (it still kicked my ass, though - in a good way!).
Now I can do pull ups (I couldn't do a single one when I started), I've lost 25 lbs while regaining my body, I feel strong, I don't mind taking my shirt off anymore, I'm lifting more than ever, and I'm setting a great example for my kid. Feeling good!
I highly recommend Town to anyone trying to make fitness a way of life. The coaches and the community surround you with positivity and they're dedicated to helping you. If you can't do a movement, they'll adapt it so you can. Amazing place. Join today!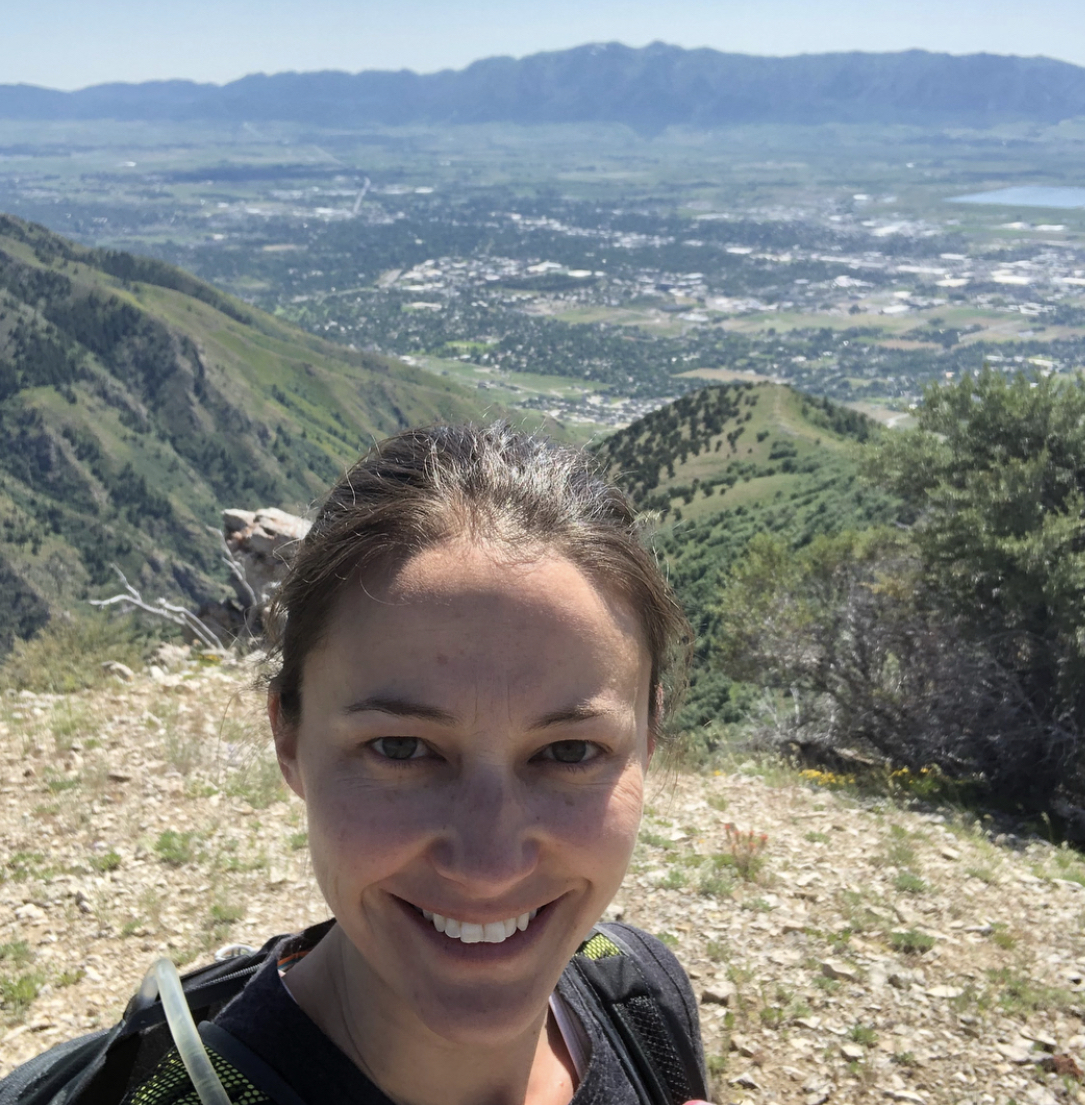 "My back and knees don't hurt anymore!"
Before coming to Town I had chronic low back pain and my knees hurt when I ran or hiked. I would sometimes throw my back out doing CrossFit, so I was really conservative about lifts and anything I thought would strain my lower back. Meredith had me doing back squats my first day at Town and I haven't looked back.
Because of the quality of coaching I've received, I'm not subbing out any lifts now and I haven't hurt my back once. My knees don't hurt when I run or hike. My core feels SO much stronger, I'm finally gaining strength in my lifts, and my form is SO MUCH BETTER than it used to be on all my lifts, especially my squats, which were such a struggle for me before. And my back and knees don't hurt anymore!
The coaching and programming here are LEVELS above other CrossFit boxes I've worked out in. Every day my lifts improve through the coaching I receive, and every one of the coaches pays close and careful attention to members' form. Also, the programming is thoughtful and well-planned. The strength work, WODs, and even the warm ups all work together to build strength and skill and support continual improvement. You won't plateau here and you won't feel ignored. This gym truly is superior to other CrossFit gyms. Plus, the owners really value their members, which is clear through their attitudes and everything they are doing with the expansion (kids corner, recovery room, more space).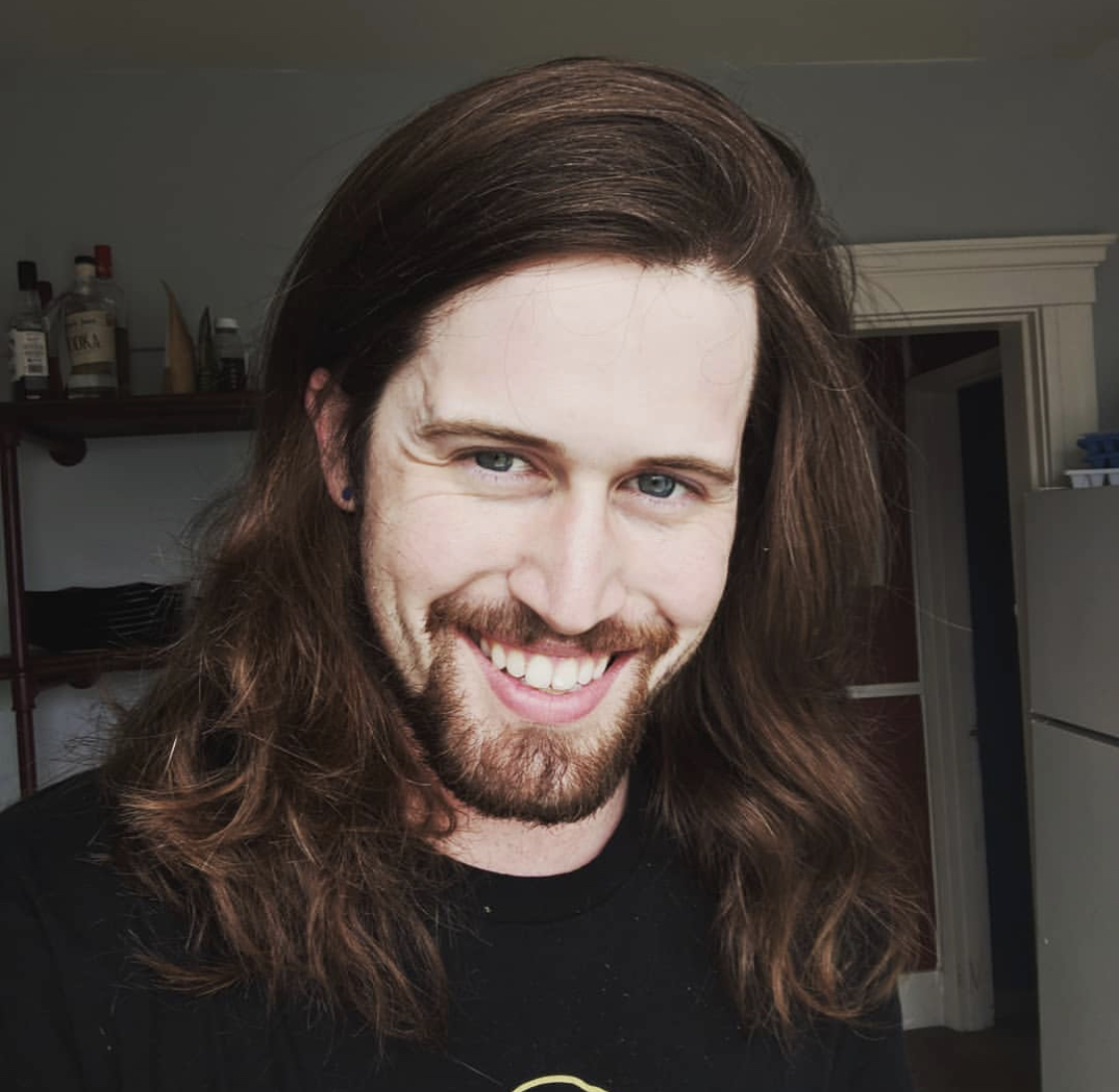 "I get daily compliments on my physique"
When I was looking for a gym, I was focused on mental health as it relates to physical activity. While I wasn't totally new to CrossFit, I was hesitant about it due to the number of injuries associated with the sport. That made me look into each gym carefully and ask around. I chose Town because they're actively LGBT-friendly, they offered a free trial period, and they put safety first.
As a member, I like that they provide a safe and welcoming environment while encouraging people to do their best. In just 3 months, my mood has improved vastly, I get daily compliments on my physique, and most importantly I've gotten stronger. I highly recommend Town if you want a fitness community oriented towards helping you achieve your goals and showing you you're capable of more than you realize!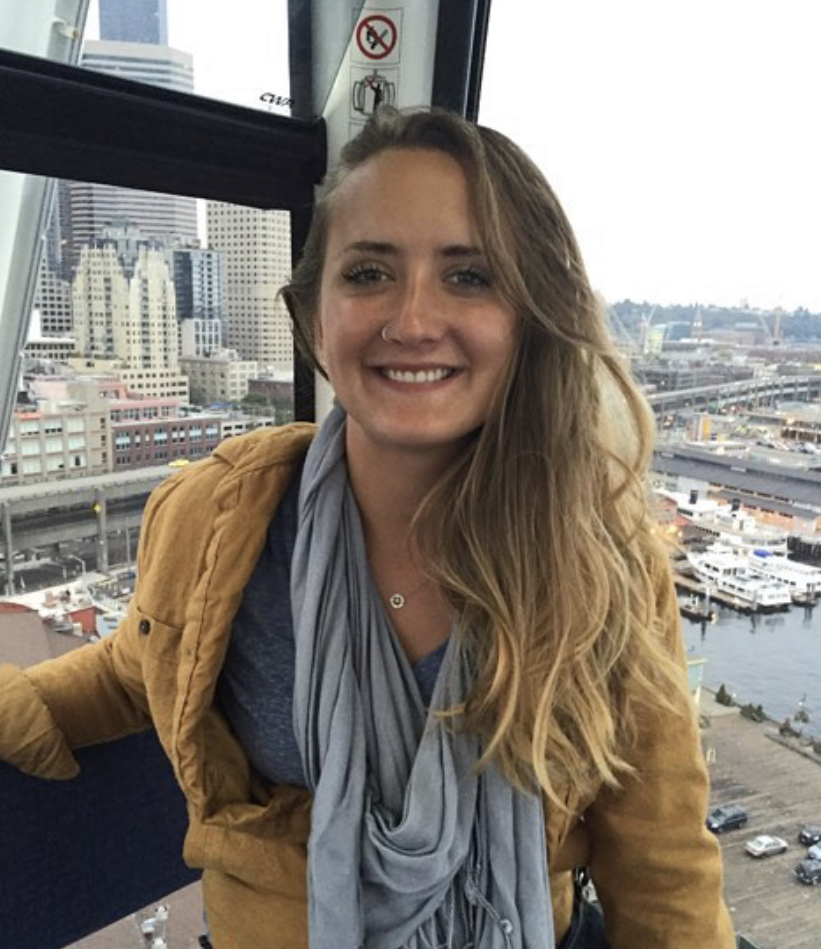 "I'm stronger, healthier, and more confident than I've ever been in my life."
My biggest fitness goals when I joined Town were to stay in shape, live forever, and be able to do the things I love (surf, climb, hike). I wasn't new to CrossFit, and I chose Town because its programming, professionalism, and awesome coaching staff immediately stood out.
I love the results I've gotten: kickass bod, pull-ups for the first time, handstand push ups for the first time, more confidence. It's more than just an hour at the gym. It's a gathering of friends, it's a therapy session, it's a support network, it's the hardest thing you'll do all day, but it's the best thing you'll do all day.
Being a member of Town Athletics has changed my life drastically for the better. There has never been a single day where I didn't leave the gym feeling better than when I walked in. I'm stronger, healthier, and more confident than I've ever been in my life. It was easy for anyone to quickly see the physical results I obtained after joining this gym, but what people didn't see was how much it changed me psychologically - not only did I gain strength of body, but also of mind. And all I had to do was show up.
Join Town Athletics and live forever!
"I took a risk trying something new, and it paid off"
My body is not the same in my 40s as it was in my 20s. I used to be able to get by with some occasional light running, but as the years passed my midline started to expand. I knew I needed to make a change, so I joined a typical gym.
But without guidance or instruction, I was left to either pay for personal training or depend on the multitude of internet resources for assistance. I felt paralyzed by the lack of support at the gym and overwhelmed by the amount of information on the internet.
This led me to searching for CrossFit-based instruction and after searching and speaking with coaches from multiple CrossFit gyms in Tacoma, Town stood out above the pack. The attraction to Town was the initial interaction with the coaches: their down-to-earth attitude, sense of humor, and dedication motivation to helping members achieve their personal goals.
The emphasis and focus on Town as a community was appealing because as someone that was never considered an athlete, never played sports in high school or college, or ever really lifted weights, the chance to belong and be part of a welcoming and encouraging group of diverse people while achieving my fitness goals fit with exactly what I was looking for in life. I also really liked the unpretentious atmosphere and how the community helps support and increase fitness goals through encouragement, trust, and motivation.
I was impressed with the expertise of the coaches. I was taking a risk with trying something new and the coaches were able to quickly develop my trust, unlike other gyms and trainers, because I felt they had my best interest at heart. They wanted to help me in my goal to be better.
My initial hesitation with CrossFit was that I thought you needed to be in shape to be welcomed into the CrossFit community. I quickly realized that you do not have to be an elite athlete, you just need the desire and dedication to not give up.
At Town, I've gained confidence in myself and a realization that I can be fit and healthy as long as I put in the work. The support and encouragement from coaches and other members of the gym is unparalleled. Town is a place that helps you build confidence that radiates and extends beyond the gym.
I would recommend Town to anyone looking to change their life. If you're not fit but the motivation is now out-weighing the excuses, Town is for you. If you're a longtime CrossFitter, Town can help you safely extend and increase what you thought were your max efforts.
My ultimate goals when I joined Town were to increase get in shape and increase my overall health and fitness for daily life and activities. I've achieved all that and more—I've gained a community.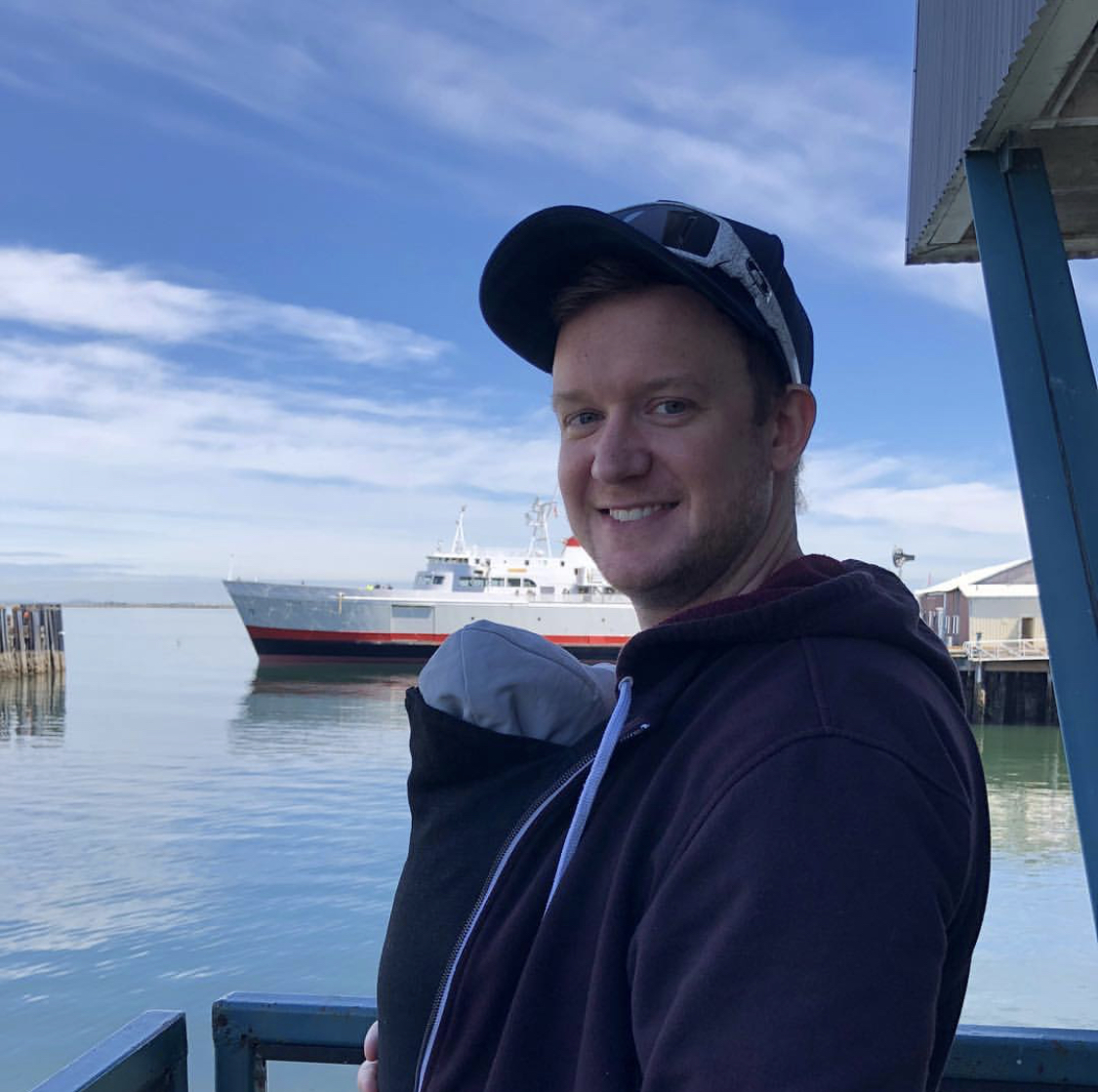 "I'm up 15lbs of pure muscle"
Before joining Town, I was looking to regain a healthy lifestyle by gaining strength. I was also looking to build local friendships as my wife and I had just moved to Tacoma.
I was interested in CrossFit, but I had some doubts: was I strong enough for this, could I do this, would people make fun of me, would they work with me? CrossFit is full of sexy people and can be very intimidating.
Turns out my doubts were all internal. Town made CrossFit fun and welcoming. The staff was easy to approach, and they all have high certifications, so I knew I'd be coached on doing all the lifts (especially technical ones) correctly and safely. The coaches here push you while respecting your physical limits.
Now I'm up 15lbs of pure muscle while my pant/shirt size are a little smaller then when I started, and I've achieved PRs in all lifts. The coaching is excellent and they genuinely care about seeing you improve. People here are amazingly accepting for all folks of all races/creeds/religions/beliefs. We've got a pretty badass group of folks that just want you to get strong AF!
"I've gained a new 'get shit done' mentality."
Before starting CrossFit I had a tendency to procrastinate a lot. After doing those hard, grinding workouts that really require that mental fortitude to push through, it gave me the opportunity now to apply that in everyday life. Whether it's work, kids, relationships, chores, or whatever. That training can help give discipline and focus to people who made not have had that as much before. "I've gained a new 'get shit done' mentality." So big kudos.
I recommend Town to anyone who wants a gym where you know that if you give 100%, you'll get in shape, feel better, move better, and build a lot of tools for everyday life.
"I shaved two minutes off of my two-mile run time."
"I shaved two minutes off of my two-mile run time."
I used to be in great shape, but over the past several years, my fitness had significantly slipped. I wanted to get back at least close to where I was before I turned 30.
I'd done WODs on my own before, but had never been a member of a gym. I had heard CrossFit was cult-like and promoted poor form and injuries, but at Town I improved my form exponentially. Even on simple warm ups, the coaches are there to observe and provide spot corrections to my mistakes. Not only what I am doing wrong, but what movements, pre-movements, and thought processes I can use to correct the movement.
I am stronger now on my lifts than I have ever been. After only 4 months, I've achieved PRs, my form has improved drastically, and I've shaved two minutes off my two-mile run time.
Town is well worth it. It's not just another gym, it's a community. Everyone greets the new guy and makes them feel welcome, from coaches to other members. I'd recommend Town to anyone who wants to commit to improving their fitness and lifestyle.